Already registered and looking to access your classes?
Click here to go to your list of registered courses. This will require you to sign in or already be signed in.
In-Person Event Details
October 7 & October 8, 2022
This option allows access to an in-person event, a live online option, and on-demand education.
Get up to 10 hours CEUs in-person/up to 10 hours online, 6 hours on-demand education, and up to 2 self-reported hours.
The event will occur at Durham Convention Center.
Virtual Only Event Details
October 15 & October 16, 2022
This option allows access to live online and online on-demand education.
Get up to 10 hours online & 6 hours of on-demand education. 
Live broadcast hours count toward in-person CEU for 2022.
There is no in-person component.
"Successful ADHD Care" with Dr. Powell | 2 CEUs
2 hours of CEU
Available anytime starting October 7th until October 17th at 11:59 pm
You will learn how to structure care for success with ADHD patients. The key is understanding what needs to change in the brain; and how to affect it as a Chiropractor and then measure the most critical metrics along the way to ensure progress.
Course Objectives:
Understand the basic circuitry of motor control
Identify ADHD and related conditions
Know specific history and exam findings to look for
Be able to select from several effective, chiropractic treatment options for ADHD
Define goals that will indicate progress toward resolving ADHD
"HIPAA & Other New Compliance Law" with Dr. Talcott| 2 CEUs & CA CEUs
2 hours of  DC CEUs| 2 hours of CA CEUs
*This class qualifies for CA Recertification CEUs if completed together with applicable in-person hours. 
Available anytime starting October 7th until October 17th at 11:59 pm
All chiropractors are required to abide by the No Surprises Act! In this course, you will be instructed regarding the established guidelines under the No Surprises Act that are catching many chiropractors 'by surprise'!
"A Postbiotic Approach to Managing H. pylori" with Dr. Bayne | 1 CEU
1  hour of CEU
Available anytime starting October 7th until October 17th at 11:59 pm
If you are currently prescribing medications for H. Pylori, you—and your patients–may greatly benefit from a refresher on the latest practical tips, tools, testing, and protocols for managing
H. Pylori
. We will share insights on how to properly identify
H. pylori
as the culprit of symptoms through testing, as well as how to develop an effective management protocol using both conventional and brand-new "postbiotic" technology.
"Correcting the Core of the Microbiome with Innovative Therapeutics" with Dr. Hall| 1 CEU
1 hour of CEU
Available anytime starting October 7th until October 17th at 11:59 pm
At the core of functional medicine is the focus on the root causes of disease. The respect for bio-individuality drives patients and healthcare practitioners to join the functional medicine movement. Connecting the dots on our health often leads us back to the first step of healing the gut.
Course Objectives: 
Discuss the core of the microbiome
Examine global approaches to fixing the most essential elements of gut health
Review innovative therapeutics for targeted interventions
Walk through a full stool test and discuss patterns related to common patient symptomatology
Explore research-based gut healing protocols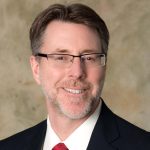 Mike Powell, DC, DACNB
"Successful ADHD Care"
Dr. Powell is a second-generation chiropractor, Logan College of Chiropractic graduate, and has been practicing in Cedar Rapids, Iowa since 1996. He has taught functional neurology extensively as faculty with the Carrick Institute The majority of his patients either have well-established neurological diagnoses or complex conditions that have not improved despite extensive care. He has a passion for sharing what he's learned from research, other doctors, and his patients to help as many chiropractors as possible service at a higher level.
Dr. Powell has served as a board member for the Iowa Board of Chiropractic, Iowa Chiropractic Society, and Brain Injury Alliance of Iowa. He has been involved with the NBCE, FCLB, IAFNR, ACNB, and ACA Councils. Over the years he has presented at chiropractic and medical colleges, state associations, and multi-disciplinary events. Dr. Powell is the author of "The Potential Impact of Various Physiological Mechanisms on Outcomes in TBI, mTBI, Concussion, and PPCS" Journal of Functional Neurology, Rehabilitation, and Ergonomics, 2013.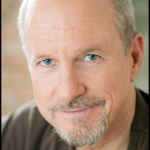 Ty Talcott, DC
"HIPAA & Other New Compliance Law"
Has consulted thousands of health care practices relative to business development and protection.
• A sought-after speaker who has led numerous seminars, performed as a keynote speaker and has been featured on the cover of several magazines. He has presently instructed over 100 webinars and 90 live events relative to HIPAA and government compliance for 38 state chiropractic associations and three chiropractic colleges, as well as independent and medical organizations. Had over thirty articles published relative to the onset of and participation with managed care and over a dozen articles regarding HIPAA compliance.
• Is a founding partner of an IPA (independent physician association ) that credentialed participating doctors for contracting with HMOs and PPOs.
• Served on the Governor-appointed Workers Compensation Commission in Texas. He is an expert in the art of effective communication and has appeared on dozens of radio and TV talk shows. Has founded and chaired two hospital departments.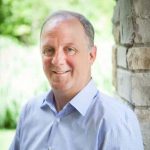 Thomas Bayne, DC
"A Postbiotic Approach to Managing H. pylori"
Dr. Tom Bayne is a Chiropractic Physician and public speaker dedicated to understanding and improving the gut microbiome. As the President of Microbiome Labs, Dr. Bayne travels around the world educating healthcare practitioners on the science of the gut microbiome, its relation to chronic diseases, and innovative solutions to improve the health of patients.
Dr. Bayne's comprehensive understanding of supplement manufacturing and extensive clinical experience have given him a unique ability to formulate integrative solutions for digestive and immune health. In 2013, he worked with an elite group of practitioners and researchers to develop MegaSporeBiotic® – the world's first pharmaceutical-grade, 100% spore-based probiotic. This led to the formation of Microbiome Labs, where his duties include overseeing research studies and creating innovative products to improve digestive and immune health.
In his own clinic, Dr. Bayne has spent over 24 years helping his patients optimize their digestive health, improve autoimmune conditions, and enhance detoxification.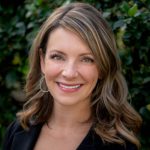 Lacey Hall, MS, RD
"Correcting the Core of the Microbiome with Innovative Therapeutics"
Lacey Hall, MS, RD, is the Clinical Director of Learning and Development at Microbiome Labs. Lacey's career has spanned from caring for patients in the hospitalized medical setting to personalized nutritional coaching in the rainforests of Bali, Indonesia. At Microbiome Labs, she creates scientific resources and training material, hosts educational presentations, and is a clinical consultant for the BiomeFX stool test. When Lacey isn't teaching others about gut health, she enjoys spending time with her 8-year-old son, long walks with her dog while listening to podcasts, and traveling off the beaten path in search of her next adventure. 
Convention Diamond Sponsor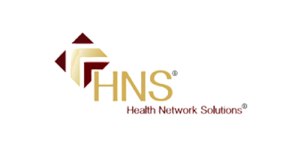 Premium Partner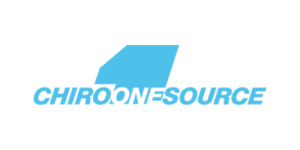 Platinum Partner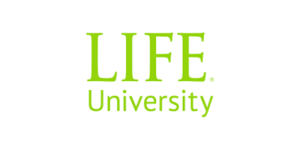 Speaker Sponsor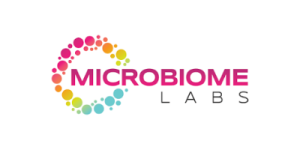 Speaker Sponsor